Teeth-In-A-Day Dental Implants: Achieving a Beautiful Smile in 4 Simple Steps
Do you suffer from tooth loss? Don't worry, we have the perfect solution for you!
Teeth-in-a-day dental implants can quickly fill the gaps in your smile, giving you an instantly natural-looking and beautiful set of teeth.
Book your no-obligation free consultation today by giving us a call, sending an email or filling out the form below.
📱 (905) 387-6330
📧 info@drabudaqa.ca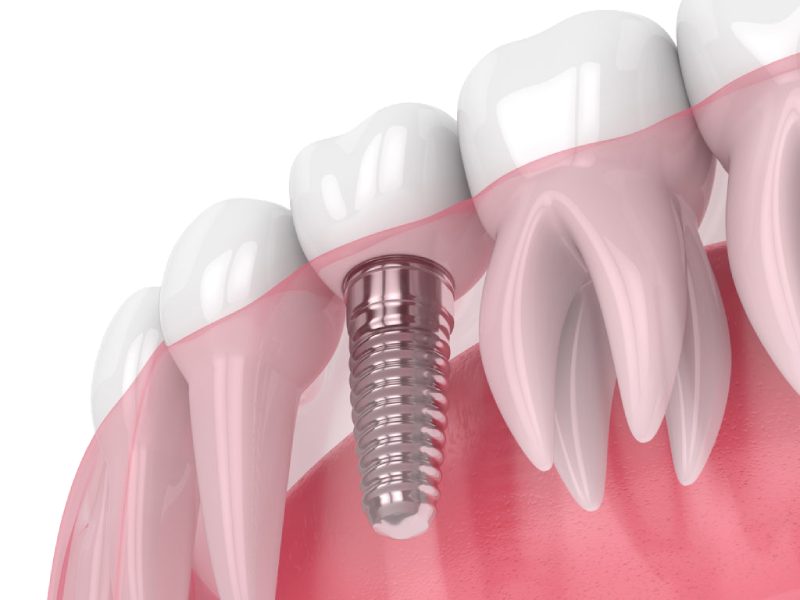 Whether tooth loss is a result of age, injury, or disease, it's crucial to replace them as soon as possible. Visiting your dentist is essential because tooth replacement will:
✓ We offer a no-obligation initial consultation with our dentist. ✓ Restore your appearance
✓ Help you maintain a healthy and balanced diet
✓ Keep your smile healthy and beautiful ✓ Aid in clear speech and easy chewing
Request a Free Consultation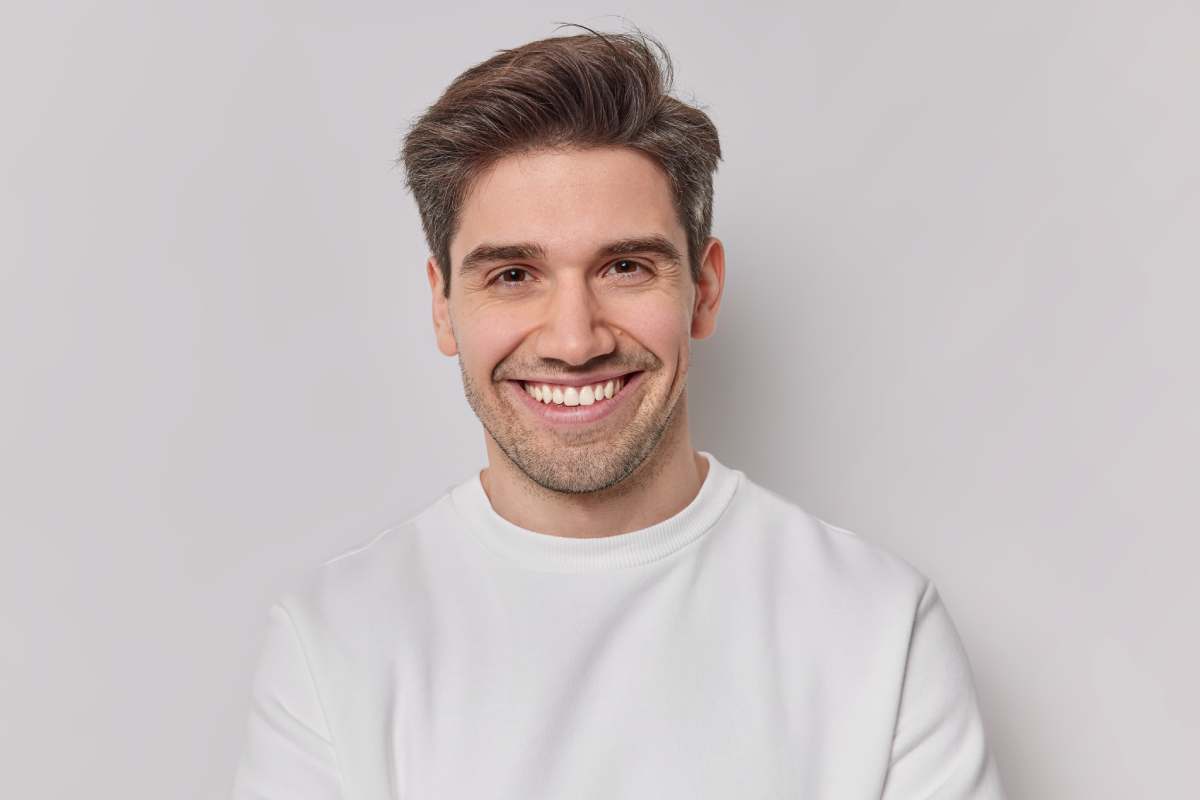 Teeth-in-a-Day Dental Implants: Instantly Transforming Your Smile
At Dr. Abudaqa Dental Clinic, we offer a wide range of high-quality, comfortable, and affordable solutions, including teeth-in-a-day dental implants, traditional full, and flexible partials. No matter your needs, budget, or lifestyle, we can help restore the function and aesthetics of your smile.
Ready for your free consult?
Here's what you need to know about Teeth-In-A-Day Dental Implants:
Step 1
Tooth Extraction:If a damaged tooth cannot be restored, it will be extracted as the first step in the teeth-in-a-day process. This extraction is performed with the goal of minimizing disruption to the socket and surrounding tissues.
Step 2
Dental Implant Placement: Following the tooth extraction, your dentist will insert a titanium dental implant post into the empty socket and stabilize it with a bone grafting material. A small metal abutment, or connector piece, is then added to attach the crown to the post.
Step 3
Temporary Crown Placement: A temporary crown is placed on the abutment. Although smaller than the permanent version, it serves to protect the implant during the healing process. The temporary crown is hardly noticeable, ensuring you leave the dentist's office with a beautiful smile.
Step 4
Permanent Crown Placement: After 1-3 months of healing, you'll return to your dentist's office to replace the temporary crown with a permanent replacement tooth. This crown is designed to perfectly match the size, shape, and colour of your natural teeth.
Ready for your free consult?
Is the Teeth-in-a-Day Procedure Right For You?
Typically, this option is best suited for individuals who need to replace a full arch of teeth. For a single missing tooth, a traditional dental implant is usually the preferred choice. However, specific criteria must be met to be considered a candidate for the teeth-in-a-day procedure:
Good Overall Health: Certain health issues, such as autoimmune diseases, diabetes, or osteoporosis, may affect your eligibility. Additionally, you must be free of gum disease and other oral health problems before undergoing the procedure.
Jaw Bone Density: Like standard dental implants, jaw density may be a consideration. However, teeth-in-a-day implants require significantly less bone structure, making them a viable option for those who cannot have standard implants.
Smoking: While smoking won't disqualify you as a candidate, quitting smoking before the treatment is important to ensure the best possible results.
Age: Age itself doesn't determine candidacy, but certain age-related health conditions can impact eligibility. Your dentist will review your medical history during the consultation to determine if this procedure is right for you.
To learn more about our teeth-in-a-day dental implants call our clinic at (905) 387-6330 or fill out our online contact form. We are here to help you achieve a beautiful smile!
Opening Hours
| | |
| --- | --- |
| Monday | 9:00am - 8:00pm |
| Tuesday | 9:00am - 5:00pm |
| Wednesday | 9:00am - 8:00pm |
| Thursday | 9:00am - 5:00pm |
| Friday | 9:00am - 3:00pm |
| Saturday | 9:00am - 1:00pm |
| Sunday | Closed |